Don Thomas Lake, Wolf Walker with Lion's Heart
Shaman and Founder, International School of Shamanism
Don Thomas Lake is an Anointed Shaman and the Founder of the International School of Shamanism. He has been blessed with a rich and varied background, enabling him to assist people from all walks of life. Don Thomas's passion is serving people from all walks of life as a spiritual teacher and guide, helping others find their personal spiritual center. The core of his work is based on Unconditional Love and Acceptance, first of self and then of others - the essence of the person and not necessarily their behavior. Don Thomas believes each person comes into this life to fulfill a unique and vital purpose. His passion is helping people discover their gifts while deepening their spiritual path.
A Message from Don Thomas Lake: We have unlimited potential and greatness within us. We are born with unconditional love and acceptance, with ideals and dreams. We are born with spiritual wings which we sometimes forget how to use. Our spiritual path offers us the opportunity to spread our spiritual wings and soar with freedom and purpose.
I believe we all are teachers AND students, and given the opportunity, we can learn and teach one another always and in all ways. In my teachings around the world I have found that most of us long to speak our truth from the heart and to be loved and accepted just as we are. This concept of unconditional love and acceptance is the core foundation of the teachings we offer.
Please explore our site and attend one of bimonthly Circles. If you are curious about Shamanism or if we can be of service contact us.
---
Lisa Lake, Shadow Stalker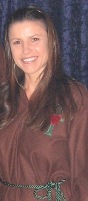 Director, International School of Shamanism
Lisa Lake is an Anointed Shaman and Director of the International School of Shamanism. Her life experiences continue to teach her about healing and growth on her spiritual path. After practicing Shamanism for several years, Lisa was anointed a Mesa Carrier and continued practicing as a Shaman Apprentice before she was anointed as a Shaman.
Lisa blends her spiritual training as a Shaman with her background as a Nationally Certified Massage Therapist and a Karuna™ Reiki Master to help people heal in body, mind and spirit through using her gift of moving energy through shamanic bodywork, journeys and meditations, sound therapy and energy work. Lisa teaches Shamanic workshops internationally, leads Healing Circles, Meditation Circles, Women's Circles and offers private shamanic sessions.
For more information on Healing Circles, Ceremonies, Shamanic workshops, private Shamanic sessions, or therapeutic energy work see our offerings page.
---
Hector Ortega, Spirit Wolf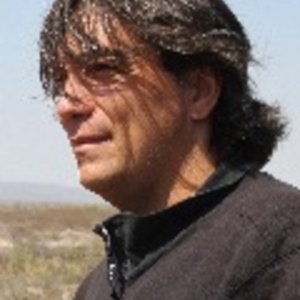 Shaman, International School of Shamanism
Hector Ortega is an anointed Shaman with the International School of Shamanism focusing on the School's mission in Mexico. Hector's training as a Shamanic Mesa Carrier followed by his experience as a Shaman Apprentice led to his role of leadership as Director of the International School of Shamanism in Mexico then to anointing as a Shaman.
Hector's gift of deep connection with Ancestral Spirits and his ability to connect with people on a heart level are all instrumental in his role of working with people as a Spiritual Guide helping them find their unique expression of Spirit.
Hector combines his Shamanic mission with his talents as a Director of Cinematography and has demonstrated his gift of creativity in many films. One in particular, "De la Calle" tells the story of Mexico City's homeless street children bringing awareness of this social condition that the world needs to know about.
Hector teaches Shamanic Workshops, guides a team of Shaman Apprentices in Mexico, leads shamanic activities in Mexico such as healing circles, shamanic journeys and a monthly spiritual sweat lodge. Hector also offers private shamanic sessions in Mexico City.